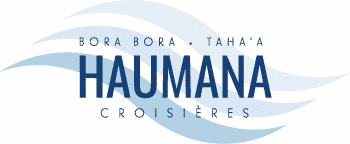 Papeete – March 31st, 2020
END OF HAUMANA CRUISES OPERATIONS
Dear Partners, dear guests, Ia orana!
Due to the current situation and the number of cancellations we have had, the owners of the Haumana made a decision not to start up the 2020 cruise season and shut down all Haumana operations.
We thank you for your understanding and collaboration during these four years of Haumana Cruise operations.
Sincerly,
The Management
Papeete, 31/03/2020
ARRÊT DES CROISIÈRES HAUMANA
Chers partenaires, chers clients, Ia orana !
En raison de la situation actuelle et du nombre d'annulations que nous recevons, les armateurs du Haumana ont pris la décision de ne pas démarrer la saison de croisière 2020 et d'arrêter toutes les opérations du navire.
Nous vous remercions pour votre compréhension et collaboration au cours de ces quatre années d'exploitation des croisières Haumana.
Sincèrement,
La Direction